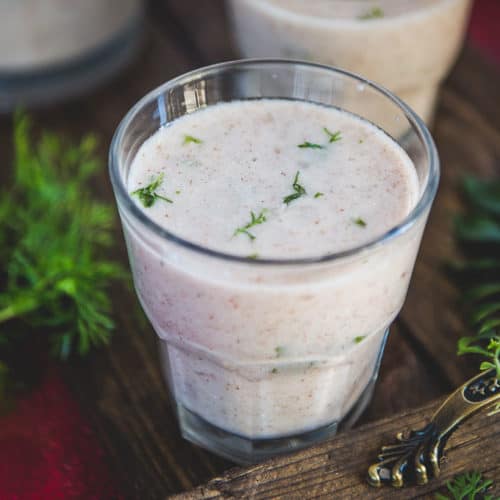 Ragi malt recipe by nKitchen
Ragi Malt or Ragi Ambli is a popular healthy drink made in Karnataka during summer to hydrate and cool down bodies. It is made using ragi powder and buttermilk and is a perfect drink to sip on warm summer days. Ragi Malt can also be given to babies from 6 months onwards and it is very healthy for them. Here is how to make Ragi Malt Recipe.

What is Ragi?
Ragi, also known as finger millet or red millet in english is a highly nutritious grain grown as cereal crop in dry regions of Africa and Asia. It is also known as Ragi (in Kannada, Telugu and Hindi), Kodra (Himachal Pradesh), Mandia (Oriya), Taidalu (in Telangana region), Ariyam in Tamil etc.
Ingredients to make Ragi Malt Recipe
To make Ragi Malt, you will need Ragi Flour. It is easily available in any Indian superstore or even online. You will also need buttermilk to thin down the malt. Make it at home by mixing curd with water and whisking well.
You can add finely chopped onion, salt, roasted cumin powder, curry leaves, coriander etc to flavour the malt.
To make sweet ragi malt, you can replace buttermilk with milk and add a sweetener of your choice. Jaggery is best.